Our Therapists
Brief details of the current therapists and their particular areas of expertise are given below. If at any time you would like to discuss any of our therapies or services, please contact our receptionist or Anand Marshall.



Anand Marshall BSc, Lic Ac, MBAcC,M RCHM, Dip Kanpo
For Acupuncture , Infertility treatments and Japanese Herbalism.

Anand Marshall qualified as a Traditional Acupuncturist from the London College of Traditional Acupuncture and Oriental Medicine in 1998 and as a Kanpo Herbalist (Japanese herbalist) from the Japanese Herbal Medicine Apprenticeship Course (2000).


He undertook post graduate training in Japanese Acupuncture at Westminster University with Dr Stephen Birch.

He undertook post graduate Training in Classical Chinese Herbal Medicine with Dr. Arnauld Versluys in 2015.

He was a lecturer, clinical supervisor and course coordinator at the London College of Traditional Acupuncture and Oriental Medicine on the BSc
Hons Acupuncture course from 2001 until it's closure in 2010.

He was an external examiner on the Acupuncture Module at the College of Naturopathic Medicine.

He currently lectures and is a clinical supervisor at the City College of Acupuncture.

He worked for the NHS from 2001- 2014 in Westminster as part of the complementary medicine project (the first of its kind in Britain) based in Marylebone where GPs referred patients suffering from back pain, joint pains, insomnia and menstrual problems for acupuncture.
Anand has a special interest in treating male or female infertility and runs a busy practice in Wood Green and Harrow.
Testimonials
"I developed severe inflammation of my shoulder joint in my right arm. This caused very painful arm movements and I was unable to lift my arm without excruciating, throbbing pain. …. MR.Marshall performs Japanese Acupuncture, uses very fine needles, which one does not feel at all. I immediately felt relief, within few days the severe pain has gone. …. I have recommended him to my family and friends. I will not use another acupuncturist."
Mrs L. (Fibromyalgia and Tendonitis of the Shoulder)
"I have been treated with acupuncture in the past and always dreaded the sessions although it did help me with my migraine. I have suffered for more than 30 years and since receiving Anand's care I have started feeling much better.
Not only was I able to have longer pain free intervals but the attacks were less intense. As for the pain and the fear of needles, this is history! Using Japanese Acupuncture and his particular technique the needling is really not a problem anymore. But where Anand has surpassed my expectations, is his attitude and care he provided me with, session after session; he was there when I needed him and he perfectly played the role of a health advisor…"
Dr D. (GP) (Chronic Migraines)
"At the time of my first consultation with you, undue stress and a recent history of prolonged illness had resulted in a debilitated immune system. Coupled with an irregular menstrual cycle, I was keen to try alternative medicines practices to improve my ill health and health and hopefully overcome my 'unexplained infertility'…
… following your regime of acupuncture and prescribed herbs, my health experienced a complete turnaround.. translated into a sustained period of exceptionally good health for me, culminating in a long awaited pregnancy and the birth of my first child."
Mrs C. (Infertility)
---

Alice Scian BTec Sports, Deep Tissue, Holistic, Reflexology, Pregnancy Massage
For Massage, Holistic and Deep Tissue Massage, Remedial & Sports massage, Pregnancy Massage, Lymphatic Drainage Massage and Reflexology.

Alice studied at the Deutsche Shule Beauty School in Italy, where in addition to the aesthetic education she studied Lymphatic massage, Pregnancy massage, Aromatherapy, Reflexology. As a result of her desire to improve her skills she continued her studies at Diabasi Professional School of Massage, where she increased her skills by studying Sports Massage, Deep tissue massage, stretching and more.

She likes to combine techniques in her treatments in order to offer her patients a tailored treatments based upon their individual needs to alleviate muscular pain and achieve an overall state of well-being.



---

Vaidya Champika Gallage D.A. MCMA
For Ayurvedic herbal medicine.

Champika is a registered Traditional Ayurvedic practitioner of the Sri Lankan Ayurvedic Medical Council and Complementary Medical Association UK. She has over 12 years clinical experience, she undertook post graduate studies in applied psychology at the University of Portsmouth and her aim is to provide guidance to maintain good physical health, inner balance and personal well being according to Ayurvedic principles.

Her treatments range from being prescribed traditional plant formulas, dietary advice according to your constitution, Aurvedic massage, various steam and detoxification therapies (Panchakarma) that bring relief to modern day conditions. She runs a very successful busy practice in Wimbledon.



---
Dan Franzke BSc (Hons)TCM: Acupuncture; Dipl. Tuina
For Chinese Acupuncture, Herbal Medicine, Deep Tissue Massage, Pregnancy Massage, Remedial & Sports massage and Tuina Massage.

Dan graduated from the University of Westminster, London with a Bachelors Degree (Hons) in Traditional Chinese Medicine: Acupuncture in 2008. He decided to complement his acupuncture skills with Chinese medical massage (tuina) and completed the tuina diploma course at the Shulan College of Chinese Medicine in Manchester. To become a more complete practitioner and as such be able to help his patients more efficiently he enrolled in the diploma course of Chinese herbal medicine (ATCM recognized) at Shulan College of Chinese Medicine and qualified 2016.

Dan has a special interest in sports medicine (musculoskeletal problems), respiratory diseases, and skin disorders. He uses tuina, acupuncture, herbs, or a combination of those to give his patients the most effective treatment possible based on their individual needs and wishes. He is fluent in English and German and has a working knowledge of French and Mandarin Chinese. When he is not busy in clinic he enjoys running and swimming and is passionate about Thai and Chinese cuisine.



---
Kate Belle - Fortune Registered Osteopath, B Ost Med Hons, member of GOSC & the Institute of Osteopaths
For Osteopathy.

Kate Belle- Fortune qualified as an Osteopath in 2004 from the British College of Osteopathic Medicine with a Batchelor of Science in Osteopathic Medicine. Since graduating she has worked in North London and Essex as a family centred osteopath treating across the spectrum of ages and different conditions. She works with the patient to find a solution that is right for them.

At the end of the treatment Kate may apply cooling gel and kinesiology tape to further assist the healing process. Kate will also provide advice about diet, posture and exercise to help you maintain your health. If it is called for she will advise you to see your GP for any additional investigations and treatments required.



---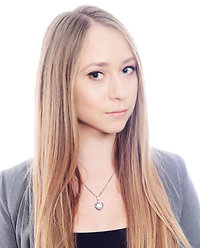 Timea Szegedi Level 4 Holistic, Swedish, Deep Tissue, Pregnancy Massage
For Massage, Holistic and Deep Tissue Massage and Pregnancy Massage.

Timea's passion for wellbeing and Massage started with her training in Karate, this later carried on with playing Volley ball and Pilates. She discovered through Massage she could help patients not only physically but emotionally by providing a quiet space for them to relax and be treated.

In order to continually improve and offer her clients better quality treatments, she has continued to study new techniques. This has enabled her to offer tailor made treatments, rather than just follow a specific school's protocol and allows her to treat everyone as an individual.

Timea is a member of the Massage Training Institute. In her spare time, she enjoys Yoga and travelling.